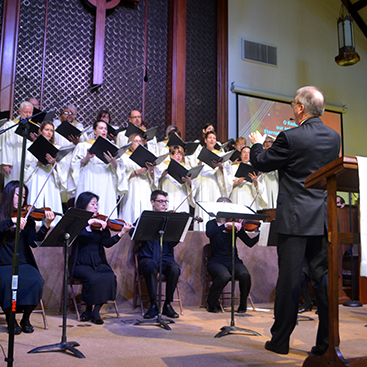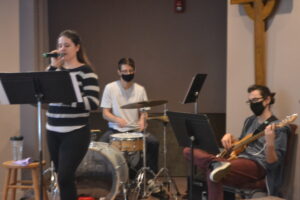 "Worship the Lord with gladness; come before Him with joyful songs"
Worship services feature a variety of music. At 9 AM you'll hear the Chancel Choir performing the highest quality choral music, and joining the congregation in both reflective and lively hymns. All singers are welcome to join the choir and those with music reading skills or previous choral experience are encouraged to join.
At 9 AM you'll also hear piano and organ music.
Our Bell Choir provides a delightful and uplifting periodic addition to the musical mix.
Our Children's Choir participates in worship four times a year. Children love to sing and we love to hear their voices joined in songs of praise.
During the Christmas season and in the spring we offer Music Sunday, which features a larger scale work with an orchestra.
Chancel Choir – 7:00 pm Wednesday

Bell Choir – 6:00 pm Wednesday

Children's Choir – 11:00 am Sunday (Suspended due to COVID.)