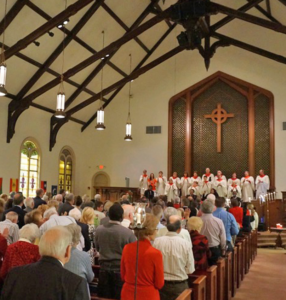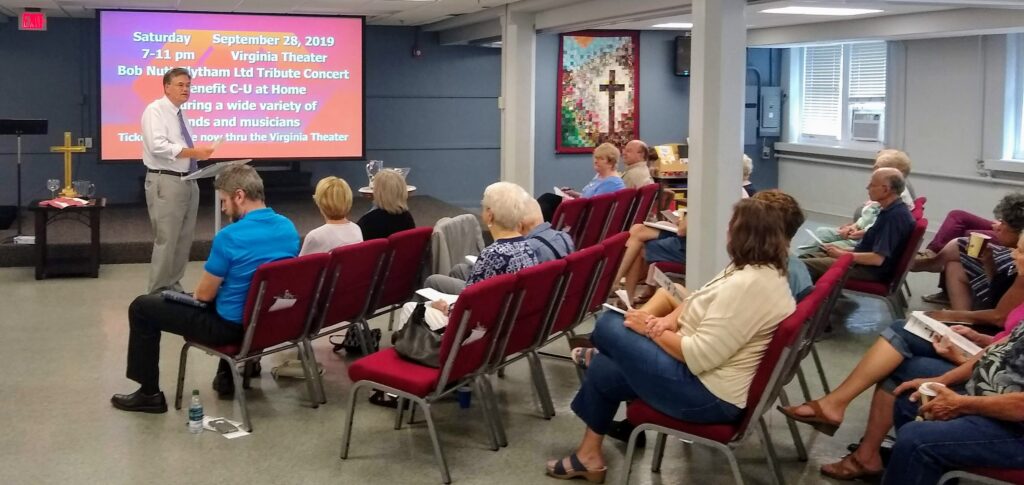 "Worship God acceptably with reverence and awe."
We are once again offering in-person worship at 9 am and 11:15am Sunday mornings or you can join us online at FirstPres.live.
Sunday mornings at First Pres
Sundays at First Pres include worship, fellowship and education.
8:45 AM-12:15 PM Childcare
The comfort and safety of your little ones is our top priority. Childcare takes place in the Infant and Toddler Rooms on the first floor of our secure Education Building on Sundays.
9 AM Sanctuary Worship Service
Scripture-based inspiring sermons

Music from the choir, bell choir, guest musicians

Organ and piano accompanist

Children's sermon

Children's activity boxes and Bibles available

Monthly communion

Headphones for hearing impaired

Large print bulletins
10 AM Coffee and Conversation
currently not serving drinks as a precaution
Stop by the Visitors Center

Get to know our members
10:15 AM Christian Education Hour
Classes for all ages and interests

Children meet in the Education Building
11:15 AM The Gathering Worship Service
Intimate Contemporary Service held in The Chapel located in the Christian Education Building

Scripture-based inspiring sermons

Praise band with music

Weekly communion

Informal atmosphere
Coffee normally provided at all services, but not currently as a COVID precaution.